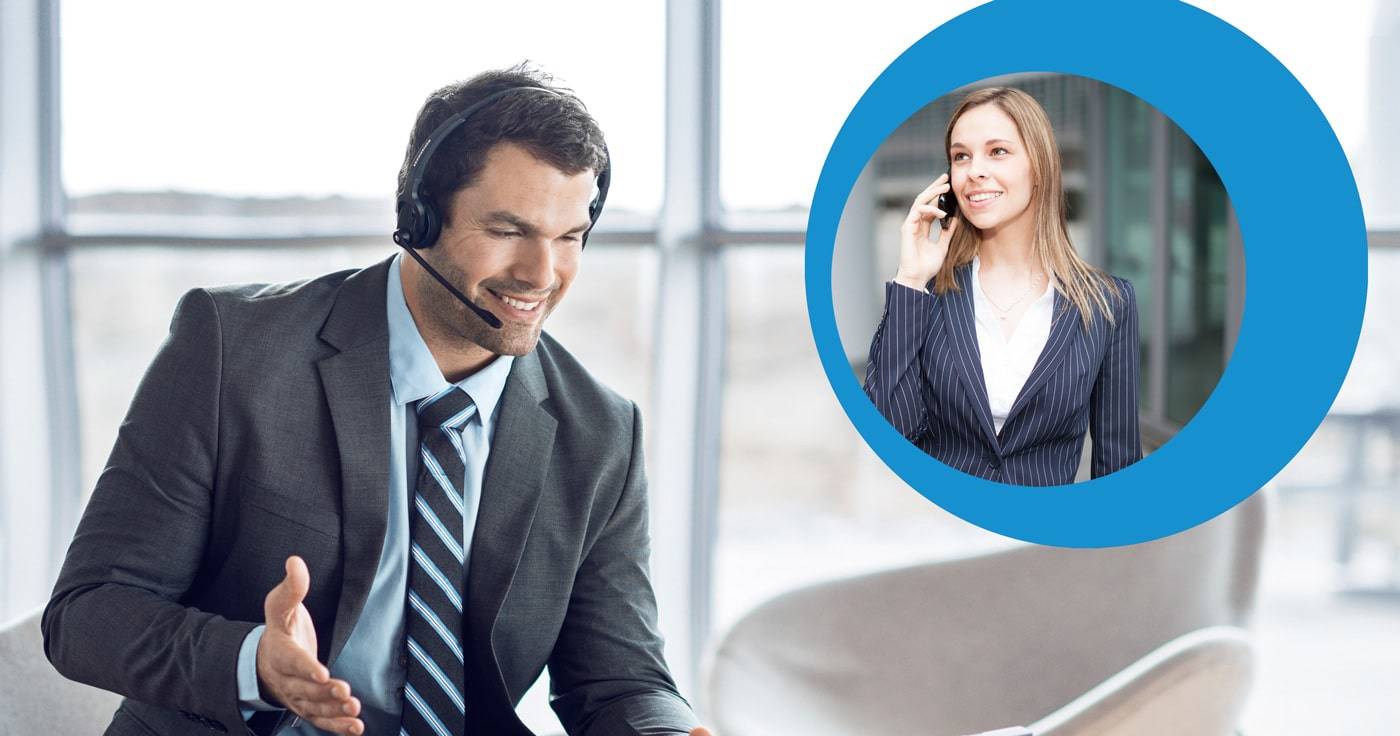 Video conferences have been an integral part of our everyday work since the beginning of the Corona crisis. Tools like Microsoft Teams allow companies to keep their employees closely connected and work together seamlessly, even when they are remote. But one thing is missing: it wasn't possible to simply call customers and business partners in the traditional way. Because this function is not on board by default.
Until now.
Because here we can remedy this with a new partnership: Netinterct GmbH, publisher of the bluePBX telephone system, is cooperating with Qunifi, the provider of Call2Teams™. This cooperation allows us to bring the bluePBX telephone system together with Microsoft Teams. You can now be reached on your landline number in Microsoft Teams and can call your customers and business partners directly from Teams - with all the convenience functions of a modern virtual cloud telephone system.
The Call2Teams™ interface allows the bluePBX cloud telephone system to be connected to Microsoft Teams
Call2Teams™ provides the interface between the bluePBX telephone system and Microsoft Teams. For our customers, this means that Call2Teams™ only supplements and expands the existing infrastructure. You can continue to use your existing telephone system as usual.
In addition, they can now also make or accept external calls from the Microsoft Teams app. It doesn't matter whether this is done via your computer, a desk phone or a smartphone.
For telephony directly from Microsoft Teams, you can use your current phone number or use extension. You can even start telephone conferences directly from Microsoft Teams. You don't have to do without the functions of the bluePBX telephone system you have come to love: you can continue to control call control, your queues and routings via bluePBX.
Another advantage that results from connecting the bluePBX telephone system to Microsoft Teams: You no longer have to pay for redirects to your cell phone.
The best of both worlds: Microsoft Teams and flexible cloud telephony
The integration of the bluePBX telephone system with Microsoft Teams enables you to pursue a hybrid approach in your company: You can benefit from the possibilities that Microsoft Teams offers and at the same time use the advantages of virtual cloud telephony.
This makes it possible for you to make calls to all networks worldwide, directly from Microsoft Teams. And you can still be reached by phone in the Microsoft Teams app. Your data and calls are encrypted at all times thanks to bluePBX.
Netinteract connects all common VoIP telephone systems and SIP trunks with the Call2Teams™ interface
As a partner and German distributor of Qunifi, Netinteract GmbH not only integrates the Call2Teams™ interface into the in-house bluePBX cloud telephone system. With blueSIP, our IP telephony solution for business customers, we offer it for all common ones VOIP- Telephone systems and SIP- Trunks on. In this way we can also use the voice services of providers such as Starface, asterisk, Avaya or 3CX into the Microsoft Teams workspace.
Do you have any questions about connecting bluePBX to Microsoft Teams? Or are you an IT system house and would like to learn more about the Call2Teams™ interface?
Then arrange a free consultation with us.
The way to your new cloud telephone system
with connection to Microsoft Teams
Arrange a free consultation